Cell Churches
Why we believe in Cell Churches
We as a Church believe in Cell Church. In Cell people develop a sense of belonging, joining and find a family outside their own personal family. The cell becomes their family of God. Our experience shows that people grow faster in Kingdom Values, and develop ownership and responsibility.
(Find a cell church near you. Cell Churches are in Hiranandani, Vasant Vihar, and Kasarvadavali)
Few reasons why we should join Cell Church?
1) The Friendship Factor
a) In a Cell Group, you meet people that become lifelong friends
b) You find out that you are not alone
1) In your struggles.
2) In your life.
3) You have support.
4) The Body of Christ really becomes a family, like it is supposed to be.
2) The Challenge Factor
Proverbs 27:17 As iron sharpens iron, so one man sharpens another.
a) In a Cell group with accountable relationships, we are challenged by those who love us to move on toward what God has for us.
b) If this brings fear into your heart, be at peace.
c) It's hard to be complacent when you have a group of people continually encouraging you.
Hebrews 10:24-25 And let us consider how to provoke one another to love and good deeds, (25) not neglecting to meet together, as is the habit of some, but encouraging one another, and all the more as you see the Day approaching.
3) The Health Factor
a) Being involved in constant, growing relationships that are based on Christ, generally improve our health in every way Spirit.
b) Soul.
c) Body.
d) We pray for each other every week.
James 5:16, therefore, confess your sins to each other and pray for each other so that you may be healed. The prayer of a righteous man is powerful and effective.
James 5:14-15 is any one of you sick? He should call the elders of the church to pray over him and anoint him with oil in the name of the Lord. (15) And the prayer offered in faith will make the sick person well; the Lord will raise him up. If he has sinned, he will be forgiven.
4) The Outreach Factor
a) All of the ministries of the church is done through the Cell Group.
1) New Believers
2) Discipleship
3) Ushering
4) Greeting
5) When we do outreaches, the cell is our unit of organization
6) The church can be mobilized very quickly and effectively this way
7) Since service is such an important part of our Christian experience, people love this.
Mark 10:45 For even the Son of Man did not come to be served, but to serve, and to give his life as a ransom for many.
Find a list of our cell churches below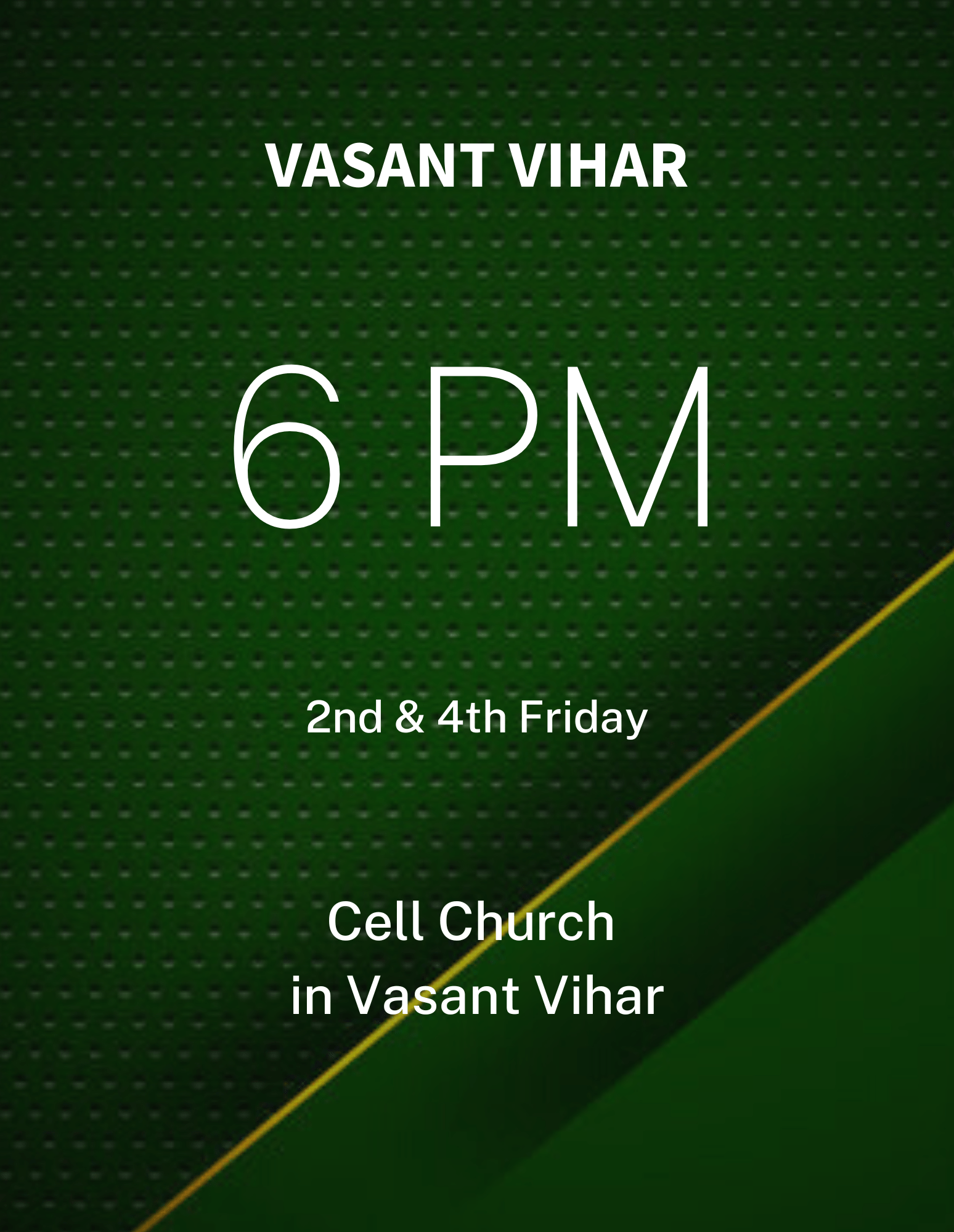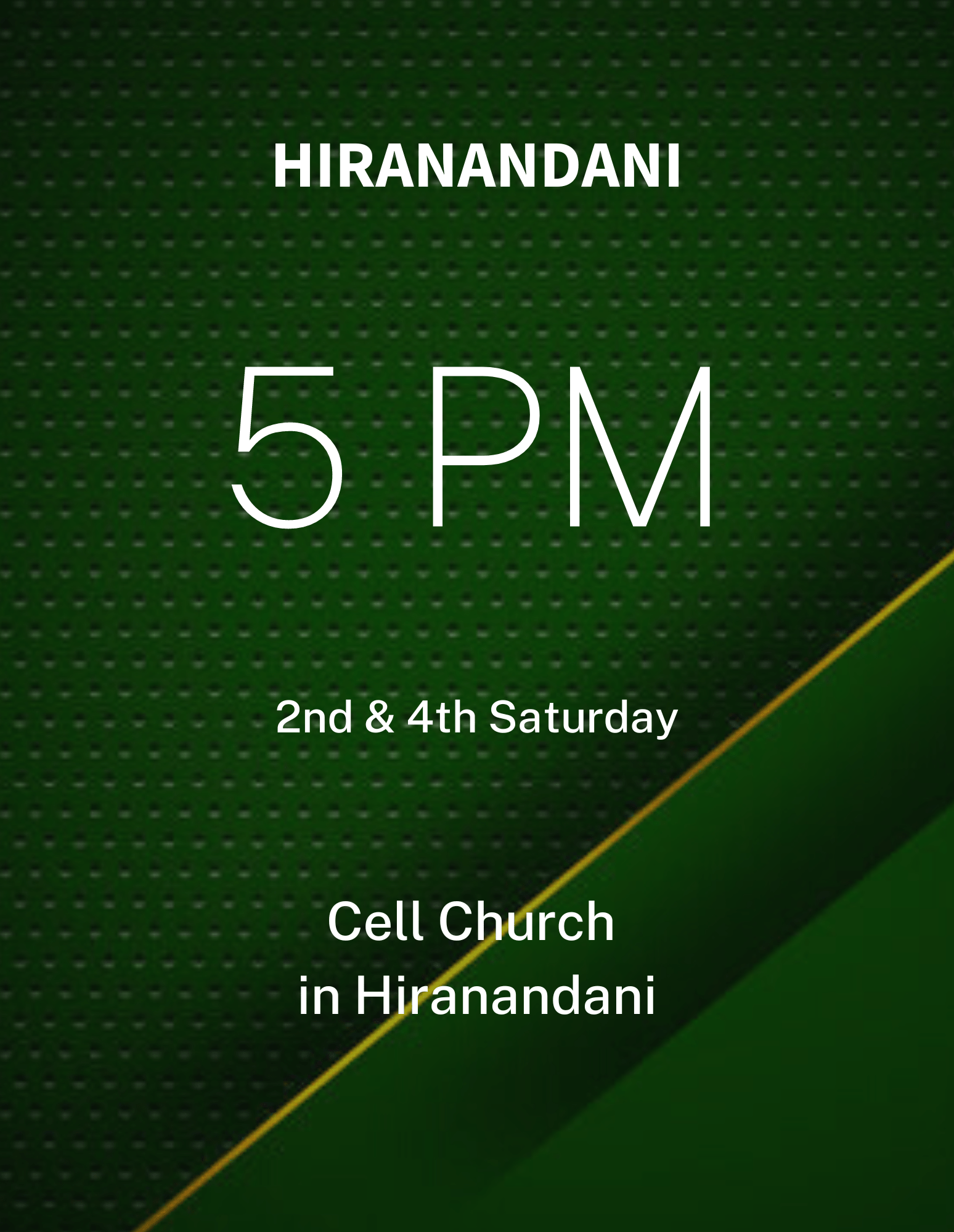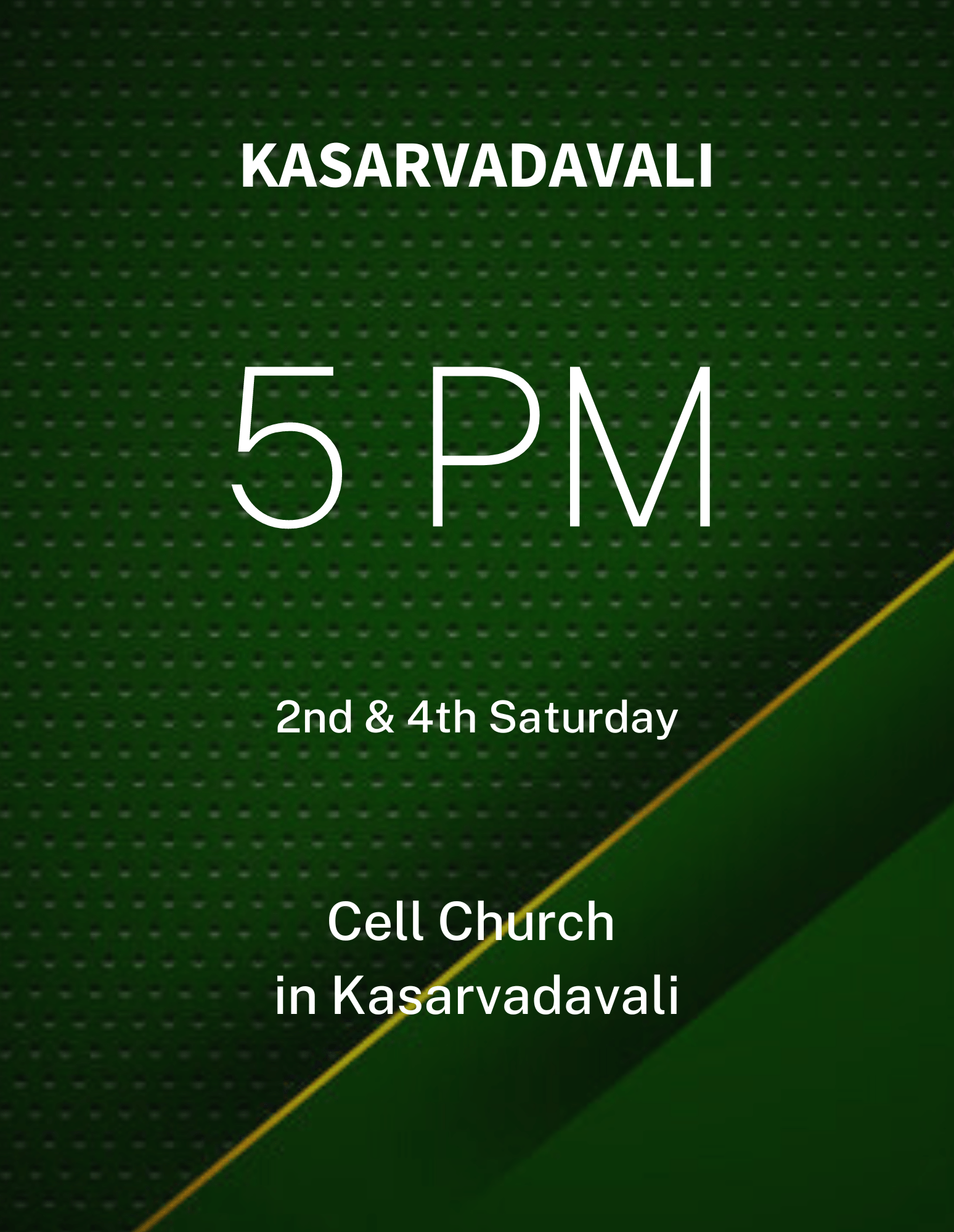 Frequently Asked Questions
How can I join your Church?
Which Church should I join?
I cannot make it to Church on Sunday. What should I do?
We encourage everyone to be part of some church. If it is really difficult. You can look for our cell church as an option.
I am looking for a Church near Ghodbunder. Please guide.
Springs of Life Ministries Church
A family of believers seeking the Truth & Life.
Address:
Swastik Regalia, 1st floor, 114, above G.P. Parsik Bank, Waghbil Road, Towards Waghbil Gaon, (use main entrance gate) Near Hiranandani Estate, Thane (West) 400615.
WhatsApp: +91 9136918810
Phone: +91 22 49645747